Today is the last day to receive early bird pricing for this exciting Instructor Development Workshop! Hurry to save $20!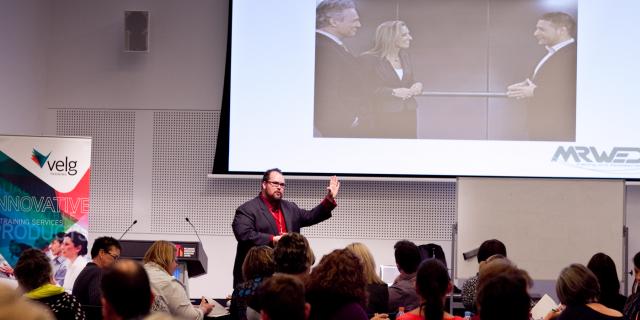 Instructor: Marc Ratcliffe
Date: August 15, 2014
Location: Oklahoma REALTOR® Building, OKC
Two Fantastic Workshops in One Day!

Understanding the Language of the Learner
Can you speak the language of the learner? Marc will provide a background on learning styles and will help you develop techniques for determining learning styles in yourself and your students and get you on the way to speaking the language of the learner! Practical tips will be given to enable you to identify the tell-tale signs of individual learning styles, which will ultimately allow you to connect with your students more effectively, engage retention of material and improve communication.
The Trainer's First Aid Kit: 15 Ways to Manage Difficult Behaviors and Situations
Every teacher/trainer encounters difficult behaviors and situations in their career. The behavior of a few can have an enormous impact on the whole and as a result, can critically injure the success of your programs. But wouldn't it be great to have a First Aid Kit of items to get your sessions out of intensive care?! This session will discuss proven strategies aimed at minimizing difficult behaviors and will model winning techniques that will help you create a positive and exciting program for your learners.
Tuition:
$55 Early bird (deadline August 1)
$75 after August 5
Marc Ratcliffe is an experienced keynote speaker in the areas of education, learning and teaching, employee engagement and motivation of others. He combines his extensive knowledge of the subject matter with a dynamic and engaging delivery style.

Marc's organization MRWED is Australia's leading provider of trainer training and has been rated as a five-time Australian Best Place to Work by the Great Places to Work Institute and BRW Magazine. In addition to this, the organization extended its employer-of-choice credentials by being named as one of Asia's best employer brands in 2011 and winning Australian Business Awards for recommended employer, outstanding financial success and consistent growth between 2009 and 2012. Most recently, MRWED was named as a finalist in the category of Employer of Choice <1000 at the Australian HR Awards in 2013.