SESSIONS:
Oklahoma State University Spears School of Business and Trinity Consultants are partnering to present the unique features associated with land and facility acquisition. The threat of litigation over alleged damage to the environment, human health impacts, and regulatory compliance is a very real concern. The potential for signifi cant remedial action costs is also a potential concern during any property transaction. Local permitting requirements, local air quality issues, potential environmental concerns, environmentally sensitive areas, and development planning are all issues that must be considered when acquiring property, and they can add stress to the investment process. Join us for lunch as we cover the various risks associated with property acquisitions and will discuss key steps to mitigate these risks. Participants earn .1 CEU credits.
TOPICS:
Land and Facility Acquisition Risks
ASTM E1527-13 Standard: Key Areas of Change
Litigation Threats: Environment, Human Health Impacts, and Regulatory Compliance
Key Requirements of an Environmental Site Assessment
This lunch is perfect for businesses involved in property expansion or acquisitions, professionals in the commercial real estate industry, and finance professionals. Paralegals working in the oil and gas industry as well as environmental attorneys would benefit. In addition, lawyers working in the following areas of law: Oil and Gas, Environmental, and Business – specifically contracts would benefit.
You will learn protections available to prospective buyers of commercial property, the basics of a Phase I Environmental Site Assessment, other potential problems that 'All Appropriate Inquiry' does not address, and what a comprehensive Business Environmental Risk assessment should encompass.
Gives persons involved in property transactions or involved in performing Environmental Site Assessments a better understanding of the types of issues that should be incorporated into any 'due diligence' exercise.
REGISTER
INSTRUCTORS:
Mr. Michael Lowther works at Trinity Consultants' operation in Tulsa, Oklahoma. He has over 26 years of experience in environmental compliance and consulting including regulatory compliance audits, construction and operating permitting, wastewater and stormwater permitting, spill plan preparation, site assessment, safety training and auditing, risk assessments, and dispersion modeling.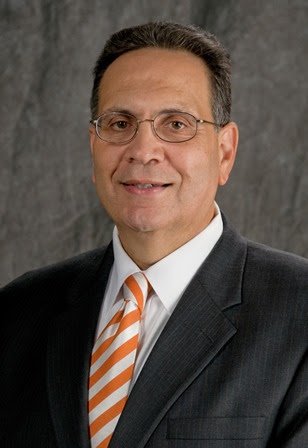 Dr. Kenneth F. Ede serves as the Associate Director for the Environmental Science Graduate program for Oklahoma State University and an Adjunct Professor in Management in the OSU Spears School of Business. Previous to this position Dr. Ede served as the Assistant Dean of Engineering at OSU. In addition to his academic contributions to Oklahoma State University, Dr. Ede served 18 years as the Environmental Health & Safety Manager for American Airlines Maintenance and Engineering Center in Tulsa, Oklahoma. Dr. Ede is a Certified Hazardous Materials Manager (CHMM).